MEET THE BUGS
WELCOME TO THE HOME OF AWARD-WINNING BUGS, HELPING CHILDREN TO EXPLORE THE WORLD AROUND THEM.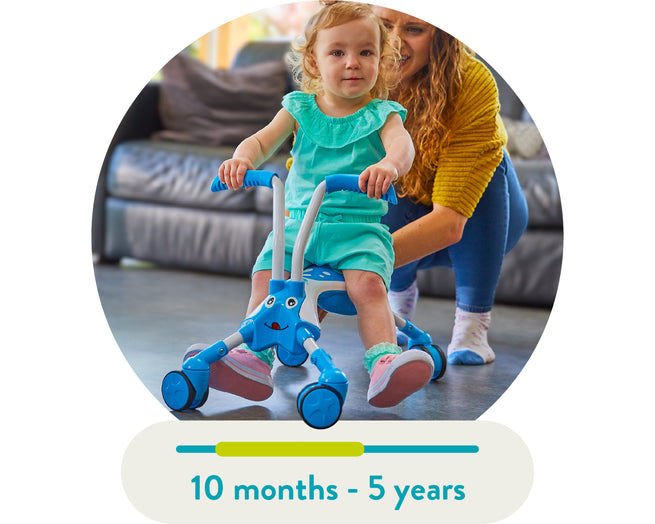 SCRAMBLEBUG
With 4 360 degree wheels the Scramblebug provides children with a fun and stable ride. The perfect introduction to ride-ons this enables little ones to develop the necessary steering and pushing skills needed to progress to a tricycle or bike. When play time is over the simple 3 step folding system allows for easy transport and storage.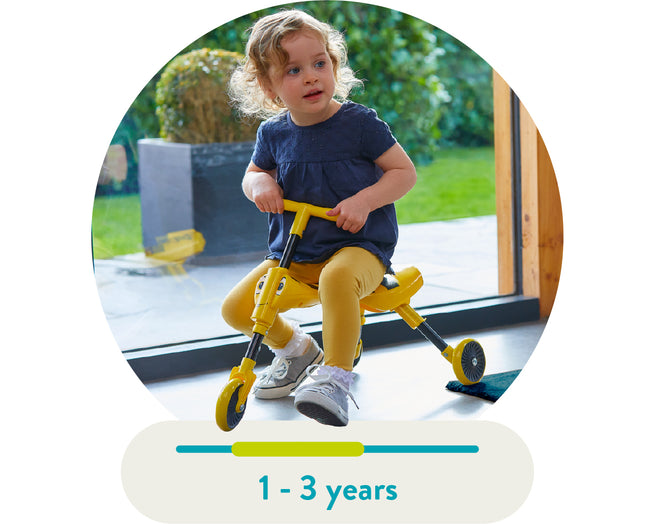 SCUTTLEBUG
The one that started it all. The Scuttlebug is a revolutionary foot to floor 3 wheel ride-on that provides a stable, smooth ride and freedom for children to explore the world around them. Helping to develop balance and steering skills, when play time is over this Bug has a simple 3 step folding system for easy storage.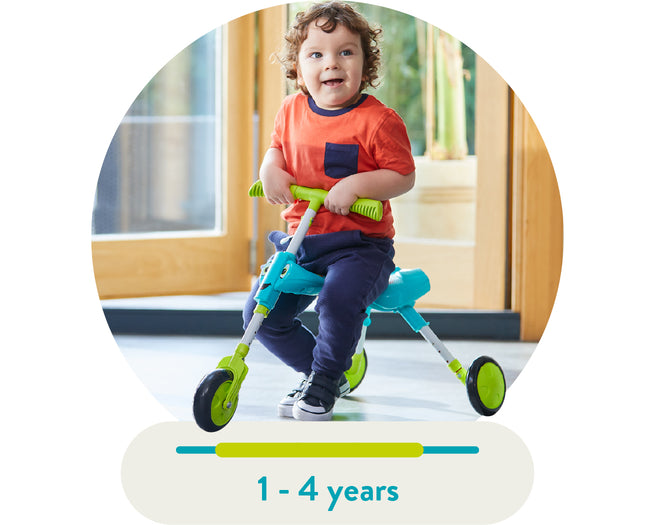 SCUTTLEBUG XL
The Scuttlebug XL is a growable 3 wheeled ride-on that adapts as children grow. Designed with convenience in mind this is an ideal toddler toy that helps children burn off energy and develop balance and steering skills. With large non-scratch wheels providing for a smooth ride the Scuttlebug XL uses a simple 3 click folding system for the play time is over.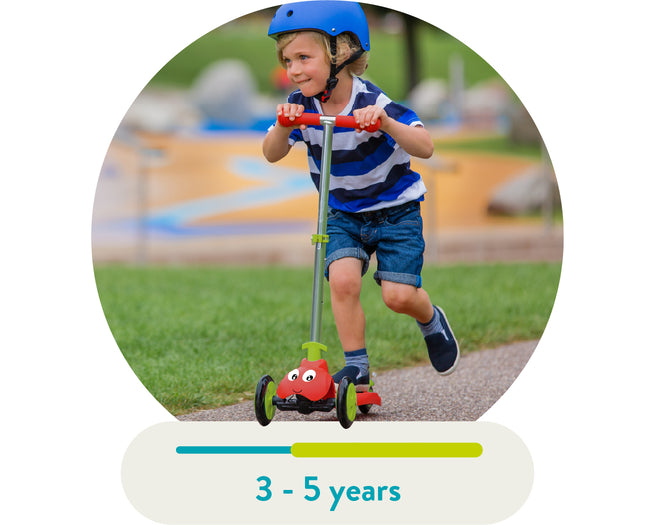 SCOOTIEBUG
The Scootiebug will get children zooming around seeking their next adventure. Fitted with lean to steer technology this three wheeled scooter provides stability and is completed with non-scratch wheels. Fold the handlebar down for easy transport and storage.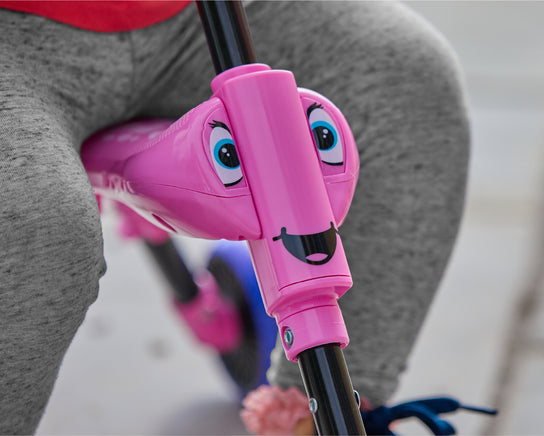 KEY FEATURES
Not only are our ride ons bursting with personality, they're also packed with clever features to make them extra safe and fun for children and super easy for Mums and Dads!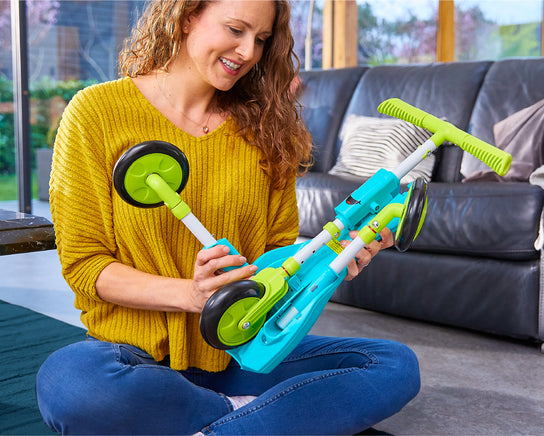 EASY FOLD
All our trikes, scooter and ride ons use an easy to use click folding system, which allows it to easily fold away. This makes our bugs incredibly portable as they can be packed into a suitcase, push chair or the boot of a car.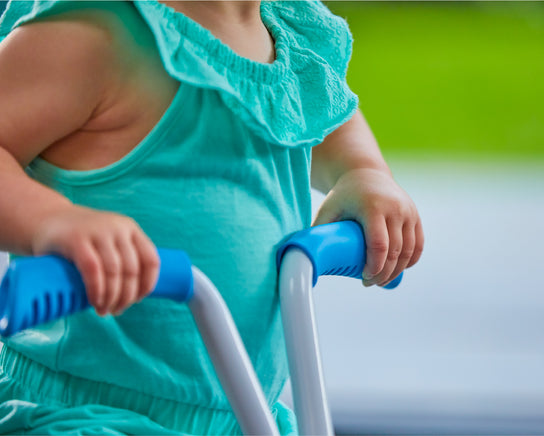 HELP THEM DEVELOP
Our Bug range are ideal toddler ride ons that will help children burn off some energy whilst developing their balance and steering skills. They are quiet, smooth and easy to ride, ideal for a child's first ride-on.