Tybo - Tidy Tie-dye!
CREATE COLOURFUL TIE-DYE MASTERPIECES!
DIP & Dye
The all you need, easy to use kit for marble dip dyeing! For those who love to express their creative side, turn your accessories into colourful masterpieces!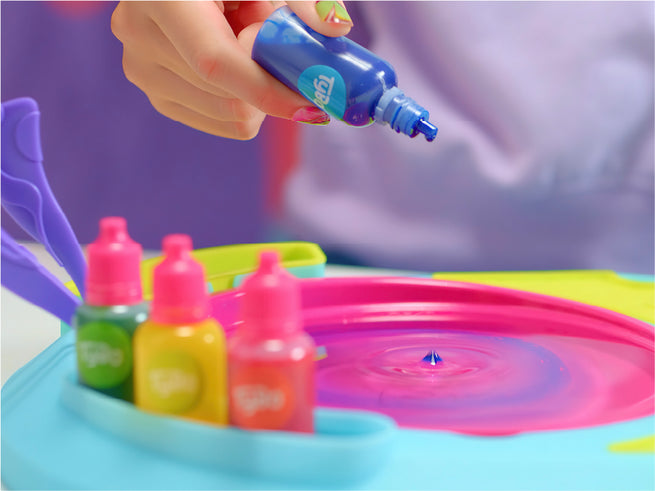 Drip
Pick from the 5 bright dye paint colours, get your Dip & Dye Studio ready, add your favourite colours to the water and create funky patterns with the creation tool.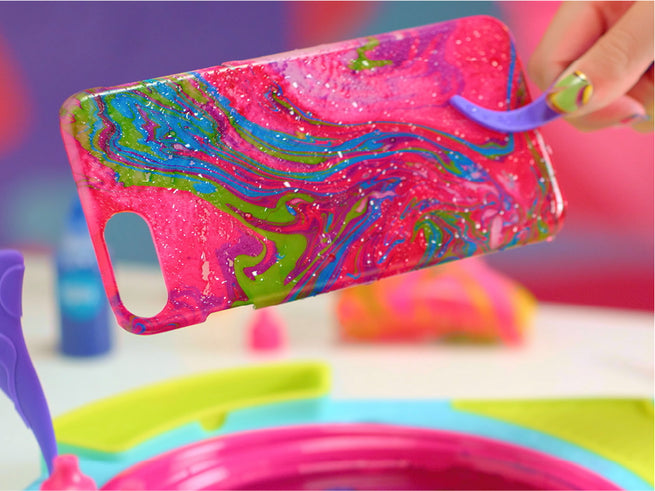 Dip
Choose your accessory and watch your vision come to life. With a variety of accessories included, pick between a hairband, hair clips and charms that you can add to your key rings, bag tags or even a necklace.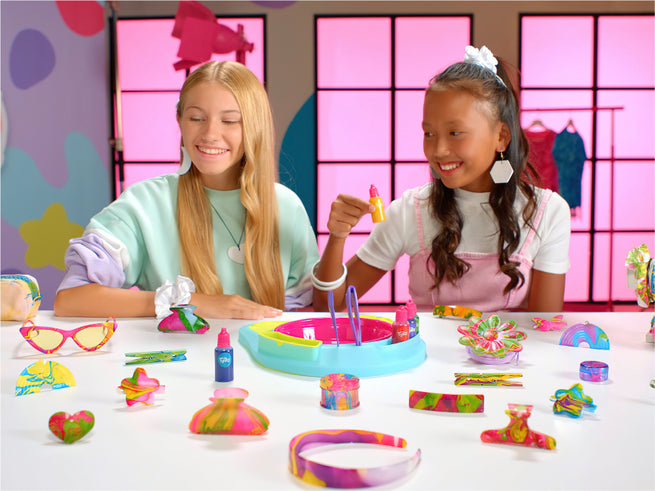 Wow
The Dip & Dye Studio is super easy to clean, simply rinse and you are ready to go again! The ideal kit for a young fashionista looking to bring their ideas to life; just drip it, dip it and wear it!
Tybo XL
The ultimate tie dye set! The Tybo XL will bring you unique and great
results every time. Including an expanding mixing chamber.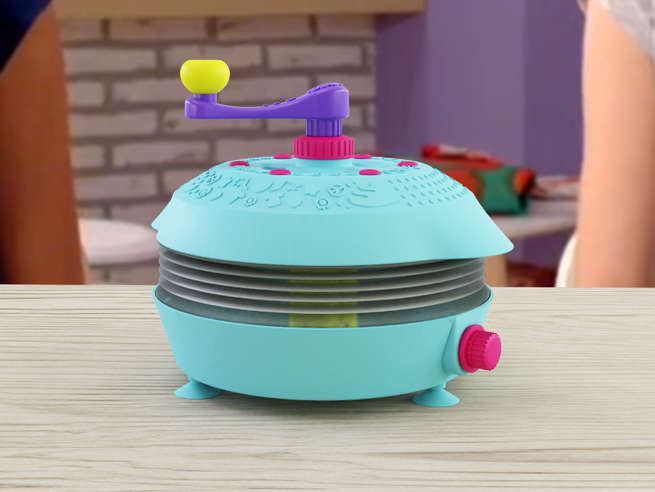 Expand the XL
The chamber expands up up to 25cm! Simply expand for the perfect fit.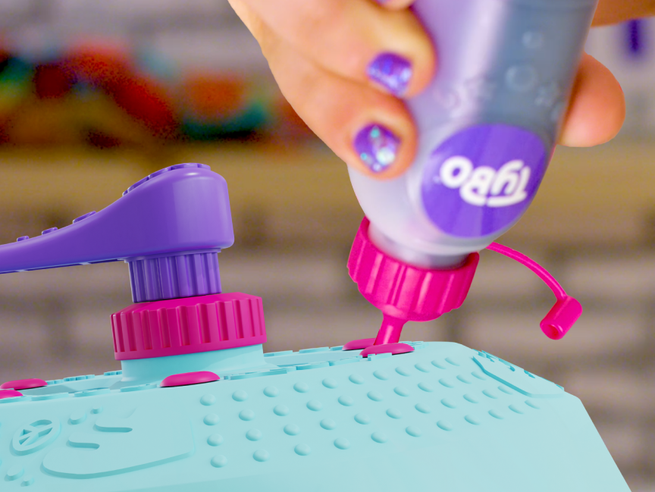 add your dye
The one-way valve allows the dye into the chamber whilst stopping it from escaping back out, meaning less mess!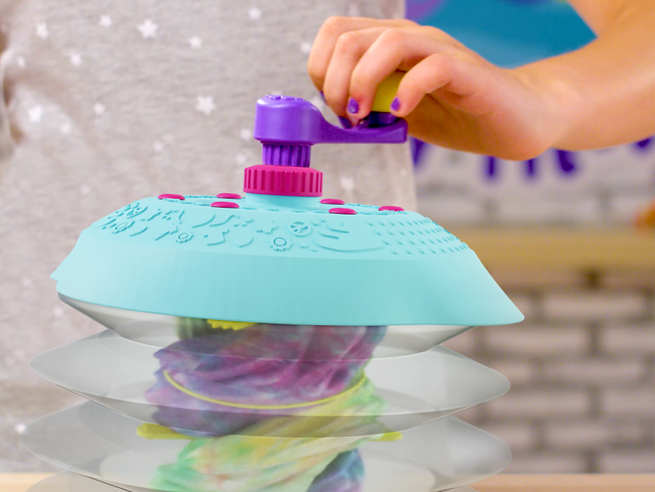 mix it up
Give it a spin! Use the handle to mix up your creations to reveal your unique design.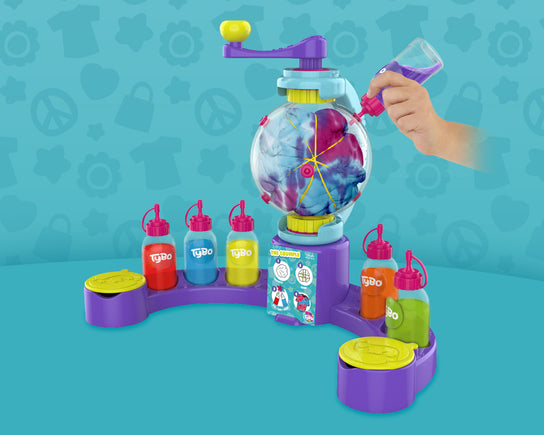 DESIGN STUDIO
The Tybo Design Studio is the answer to mess free and kid safe tie-dye! A unique tie-dye experience that children can use with great results every time!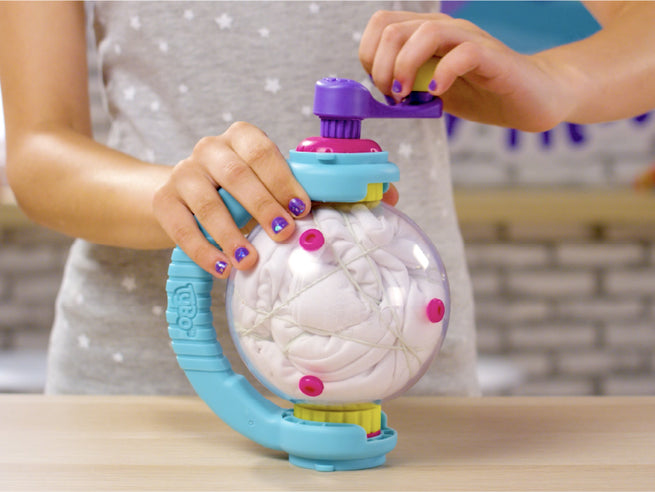 ADD YOUR COLOUR
Choose from the selection of colourful and bold dyes to transform your plain clothes into colourful masterpieces.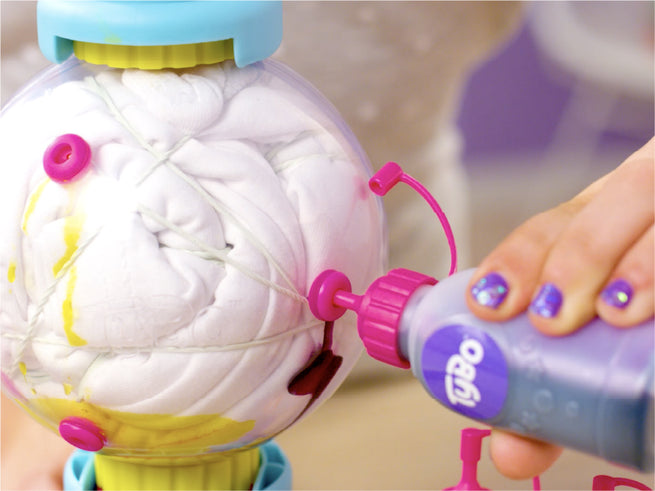 MIX IT UP
Use the Mixing Orbs one-way valves to transform your items. The patented one-way valves allows the dye to get in without escaping back out. Once all of the dye is in mix it up!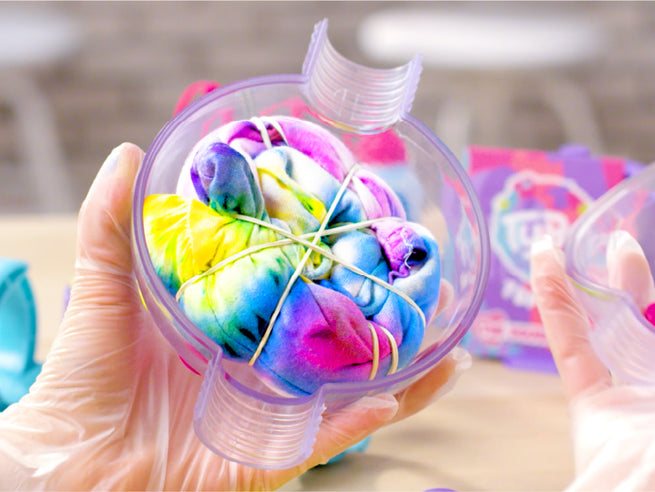 WASH IT OUT
Run your new masterpiece under water to rinse out the excess dye and your creation is ready!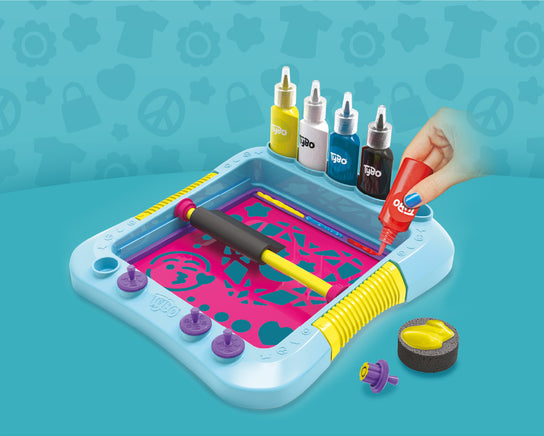 PRINT STUDIO
The Tybo Print Studio is an all you need, easy to use starter kit for printing on fabric. Transform anything from t-shirt to canvas bags. Style it, print it, wear it!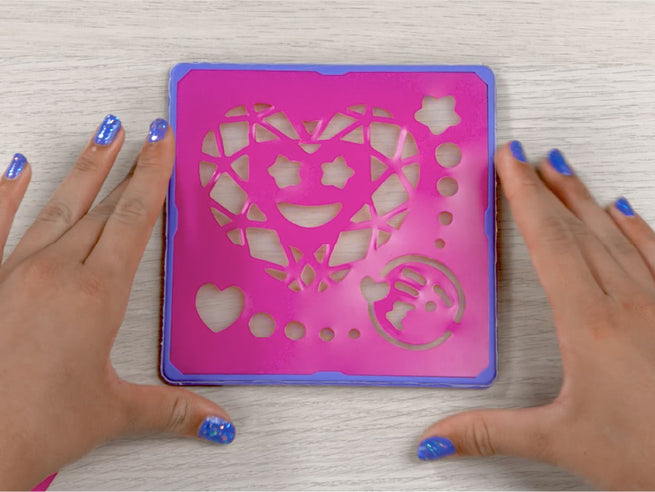 PICK YOUR STENCIL
Pick between the 4 fun themed stencils included within the kit.
CHOOSE YOUR COLOUR
Decide which fabric paint you want to use to transform you items.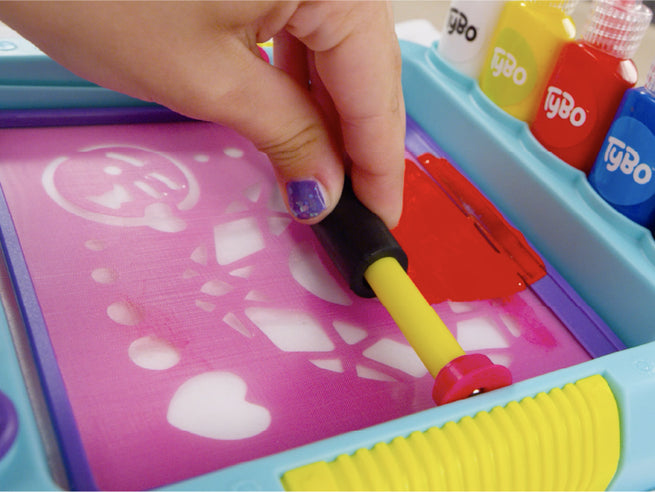 PRINT
Use the slider to print! Go back in with the unique stamps to add a little more detail to your creations.